Our Young Drivers can rest assured that their driving experience will be there waiting for them to book once the current lockdown restrictions are eased. All our vouchers are valid for 6 months plus any lockdown period so nobody will lose out!
Please check our website for details as soon as we get a date to welcome you all back.
Under Age Driving For 10-16 Yrs
What a great gift idea, teach them young and keep them safe. We offer 1 hour of educational fun #youngdrivers
Wunda Wheels provides underage driving and have exclusive access to an off-road training complex which affords us the opportunity to give fully structured driving lessons to younger drivers. 
This is situated in the grounds of Hamilton Park Racecourse, Bothwell Road, Hamilton, Lanarkshire, ML3 near Glasgow and there is a large area available to us within the grounds. 
There is also a waiting area for you to watch, take photos and/or videos. 
Sessions take place on a Saturday & Sunday. 
You can drive from age 10 and there is no height restriction
Sessions can be just for fun for the individual or as a group
We can organise birthday parties
We have a formal procedure for 16 year olds so that when they are 17 they know how to control a car under different circumstances and are able to pass their test more quickly when they go on the road with us.
We cater for people of all ages, who just want to have a go for whatever reason.
Call us today on 01698 692174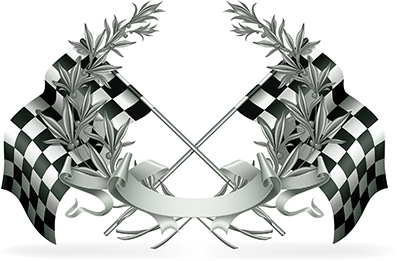 Give The Gift Of Driving
Stuck for a present for the want-to-be driver in your life? We offer a range of under-age driving vouchers (for drivers aged 10-16) which you can purchase online via our simple secure online shop with instant delivery via email to you.
We also run driving group birthday parties which you can also book online.
Click below to head to our online shop, and if you have any questions please do not hesitate to contact us. We're here to help!
My 12 year old, car daft son has just had his first hour lesson with Wunda Wheels. He loved it, can't wait to go back. His instructor Colin was great with him, explained everything thoroughly. Certainly would highly recommended, we'll be back soon.

Robyn Robertson


My 16 year old daughter had her first lesson today. Her instructor Geraldine was amazing. My daughter was incredibly nervous and somehow Geraldine got her motivated and trying reversing, turns in the road etc. and now my girl is asking when the next one is. I thoroughly recommend.

Theresa Kelly


My car daft 11yr old has just had one of the best experiences learning to drive. Tony made him feel at ease and was very patient.A full hr going over the basics reversing, signals etc and a feedback form at the end to let him know how he got on. This was a birthday gift so he was presented with a birthday certificate at the end. If he was older I would definitely recommend doing this as an extra for gaining confidence in driving. Thank you so much

Sharon Burns McCarte


Wow! What an experience! I booked an hour lesson for my Son. Judy dealt with the booking very efficiently, gave excellent information about what the lesson involved. Colin was the instructor, who was very friendly and ensured my Son's 1st driving experience was enjoyable. He received a lovely certificate at the end & I will definitely book again.

Jennifer McGuigan


I got Keira (age 12) an underage driving lesson for her birthday. She had no idea she was getting it and was so looking forward to today to have her lesson. Keira loved every minute of it and she said Tony was a brilliant instructor!! She's STILL talking about her lesson and she had it 7 hours ago lol I couldn't believe how confident she was at driving and how good she was manoeuvring the car. I liked the idea of the certificate at the end and the comments form. She has birthday money left and wants to book a another lesson!! The only downside is when she got in my car after her lesson she told me I wasn't steering the wheel properly!

Sharon Duffin


Underage driving is great for teenagers. My Granddaughter really enjoys her lessons

Derek White


I really enjoyed my lessons with Colin, he is very patient and kind

Lewis Wilson


My 10yr old has been raving about his first lesson with Wundawheels. These are his words; "Colin was great. He communicated very well with me. He was easy to talk to and very patient and gave me lots of driving tips. I learnt to drive forwards and to reverse and hill starts too. I thoroughly enjoyed the experience and would do it again."

May Collins


My daughter aged 10 had her first off road lesson and absolutely loved it. She's talked about nothing else since!
Her instructor was really patient and explained all the controls and she ended the lesson really confident and properly driving around the track, even giving me a wave when she drove past.
This is a professional company and very easy to book with. Would absolutely recommend it.

Gail Sommerville


Great service and friendly staff, my son got an experience for his 10th birthday and hasn't stopped talking about it. His instructor Judy was amazing with him and with good feed back he cannt wait to come back.

Rebecca Park

Coming for an Off Road Lesson
If you are coming for an off road lesson our course is located at Hamilton Park Racecourse on Bothwell Road in Hamilton (Sat Nav ML3 0DW). You can get personalised directions using the map below.
Call us today on 01698 692174