COVID-19 PANDEMIC - WUNDAWHEELS DRIVING SCHOOL

We are delighted to advise that we are now fully open again following the recent lifting of COVID-19 restrictions. Be assured we take the safety of all our drivers and instructors very seriously so if you have any concerns please do get in touch!

Our aim is to successfully teach safe driving, regardless of your background or ability. We ensure you learn in a way that suits you best.
Since 2002 our experienced Driving Instructors have helped many hundreds of people gain their driving licence either in a manual or automatic car. We pride ourselves on our ability to help people from all walks of life achieve their dream. We teach safe driving to new drivers, young and not so young. We can assess the driving of those people who are worried about their own driving or the driving of a loved one.

We also have exclusive access to an off-road training complex which affords us the opportunity to give fully structured driving lessons to everyone regardless of age either as an individual who is not sure about going on the road, or groups who just want to have a go. Our off-road tuition allows people as young as 10 years of age to experience the joy of driving a car. People coming into our off-road facility can, when they are ready move to driving on-road with their favourite instructor.
Explore our website to find out more about us, our services and our talented team of instructors.
Work With Wunda Wheels!
THINKING OF BECOMING A DRIVING INSTRUCTOR? THINK CAREFULLY!
Most driving schools will ask you to invest a large amount of money in up front non-refundable course fees. So if you decide it's not for you, tough, the money has gone.
At Wunda Wheels we do it differently. We invest in your potential, you pay as you go and you're in charge of your money.
There are three tests you need to pass in order to qualify as a driving instructor, these are called:
PART 1, 2 AND 3 TESTS
Part 1: Your theoretical knowledge
Part 2: Your driving ability
Part 3: Your practical instructing ability
At Wunda Wheels we will help you to achieve parts 1 and 2 for little or no cost

Your training for the part 3 test will be delivered on a one to one basis allowing you to learn at your own pace and in a way that suits you best.
TAKE CONTROL OF YOUR FUTURE
Contact JUDY for a no obligation chat on 01698 692174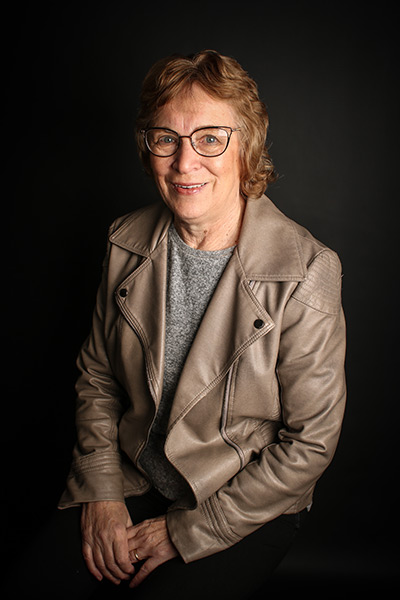 Passed 1st time with Judy, couldn't recommend her enough.

Brian Murray Mackie


Thanks to Boab for all his help throughout doing my lessons and helping me pass the test. Would recommend highly.

Ryan Kane


I did my driving lessons with Judy just as Wunda Wheels was starting up and I can't rate her any more highly! She is so kind and really cares about you learning to drive safely instead of learning routes! 10/10

Dawn McIntyre


Wundawheels has to be the best about and Billy Mitchell is a fantastic instructor. I managed to pass first time and it was all down to Billy.

Steph Scott


Thanks to Colin from Wunda Wheels I have had the best driving experience, learning so much from him, great instructor.Would recommend if anyone is looking for a driving school.

Ammie Hill


Would like to say a massive thankyou to Colin for being such a good instructor and explaining everything perfectly. I passed my driving test first time on Friday and I couldn't have done it without his help! I couldn't recommend him enough!!

Siobhan Haggarty


Colin helped me pass first time and was very supportive and explained everything thoroughly while driving.I would recommend Wunda Wheels to any looking to learn to drive.

Lucy Wroe


Can't recommend them enough especially Callum. The patience of a Saint. A real understanding of people and how to keep them calm and wanting to learn.

Sharon Darkin


Would just like to say a huge thanks to Judy Hale and Billy Mitchell for their amazing support which helped me pass my driving test today at Hamilton Test Centre with only one minor fault. They are both amazing instructors who helped calm my nerves and were very patient. I couldn't have passed my test without them and I highly recommend them both! Thanks again

Kaitlin Murphy


You are not probably the best driving school in Lanarkshire you ARE the best driving school in Lanarkshire.

Aileen McCaskill


Cannot recommend Colin highly enough. Im delighted to be sitting my test shortly and the experience overall has been both professional and fun. A patient and understanding instructor allowing room for confidence building at your own pace. Breaks down the process with great feedback and explanations to give you a better understanding of things. He's committed to making you a well rounded driver. Great service.

Ciaran McHugh


Fraser Port is simply one of the best driving instructors in the country. He's been great to learn from and gave numerous good suggestions which led me to pass my test in Hamilton with 0 faults!! Can't recommend him enough -- Thank you again!

Alvin Luchmun


Thank you so much to Colin from Wundawheels for helping me pass my test. Colins coaching throughout the lessons made me feel a lot confident and relaxed as a driver. Also getting to see the feedback at the end of each lesson really helped.

I would highly recommend Colin if you are looking for a driving instructor, I loved and enjoyed every lesson.

Lauren McGregor

Our driving instructors are professional and friendly and our expertise in teaching people to drive is vast with over a 100 years of combined experience, which we constantly update. We offer a door to door service with lessons tailored to your needs and ability to ensure you learn in a way that suits you best.
Wunda Wheels provides underage driving and have exclusive access to an off-road training complex which affords us the opportunity to give fully structured driving lessons to younger drivers. This is situated in the grounds of Hamilton Park Racecourse, Bothwell Road, Hamilton, ML3 in Lanarkshire, near Glasgow.
My 16 year old daughter had her first lesson today. Her instructor Geraldine was amazing. My daughter was incredibly nervous and somehow Geraldine got her motivated and trying reversing, turns in the road etc. and now my girl is asking when the next one is. I thoroughly recommend.

Theresa Kelly


Great service and friendly staff, my son got an experience for his 10th birthday and hasn't stopped talking about it. His instructor Judy was amazing with him and with good feed back he cannt wait to come back.

Rebecca Park


My car daft 11yr old has just had one of the best experiences learning to drive. Tony made him feel at ease and was very patient.A full hr going over the basics reversing, signals etc and a feedback form at the end to let him know how he got on. This was a birthday gift so he was presented with a birthday certificate at the end. If he was older I would definitely recommend doing this as an extra for gaining confidence in driving. Thank you so much

Sharon Burns McCarte


Wow! What an experience! I booked an hour lesson for my Son. Judy dealt with the booking very efficiently, gave excellent information about what the lesson involved. Colin was the instructor, who was very friendly and ensured my Son's 1st driving experience was enjoyable. He received a lovely certificate at the end & I will definitely book again.

Jennifer McGuigan


Underage driving is great for teenagers. My Granddaughter really enjoys her lessons

Derek White


My 10yr old has been raving about his first lesson with Wundawheels. These are his words; "Colin was great. He communicated very well with me. He was easy to talk to and very patient and gave me lots of driving tips. I learnt to drive forwards and to reverse and hill starts too. I thoroughly enjoyed the experience and would do it again."

May Collins


My 12 year old, car daft son has just had his first hour lesson with Wunda Wheels. He loved it, can't wait to go back. His instructor Colin was great with him, explained everything thoroughly. Certainly would highly recommended, we'll be back soon.

Robyn Robertson


My daughter aged 10 had her first off road lesson and absolutely loved it. She's talked about nothing else since!
Her instructor was really patient and explained all the controls and she ended the lesson really confident and properly driving around the track, even giving me a wave when she drove past.
This is a professional company and very easy to book with. Would absolutely recommend it.

Gail Sommerville


I really enjoyed my lessons with Colin, he is very patient and kind

Lewis Wilson


I got Keira (age 12) an underage driving lesson for her birthday. She had no idea she was getting it and was so looking forward to today to have her lesson. Keira loved every minute of it and she said Tony was a brilliant instructor!! She's STILL talking about her lesson and she had it 7 hours ago lol I couldn't believe how confident she was at driving and how good she was manoeuvring the car. I liked the idea of the certificate at the end and the comments form. She has birthday money left and wants to book a another lesson!! The only downside is when she got in my car after her lesson she told me I wasn't steering the wheel properly!

Sharon Duffin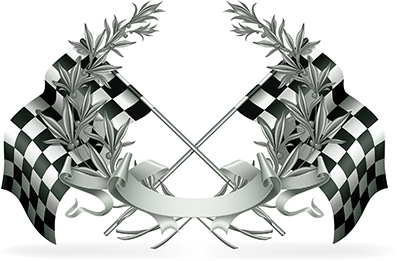 Give The Gift Of Driving
Stuck for a present for the want-to-be driver in your life? We offer a range of under-age driving vouchers (for drivers aged 10-16) which you can purchase online via our simple secure online shop with instant delivery via email to you.
We also run driving group birthday parties which you can also book online.
Click below to head to our online shop, and if you have any questions please do not hesitate to contact us. We're here to help!
Call us today on 01698 692174