About Wunda Wheels
Wunda Wheels is made up of a group of highly trained and specialised driving instructors who can help everybody achieve their dream to drive safely on our roads.

Our instructors have excellent track records with high pass rates and are well known for their ability to empathise with people, ensuring they learn to drive a car in the way that suits them best.
We have the facilities to allow underage drivers to learn car control, and specialise in ensuring those young people coming up to 17 have the best possible understanding of car control and road safety. Once they have their provisional licence, we can then take their lessons onto the road and stay with them until they become fully qualified drivers.
I got Keira (age 12) an underage driving lesson for her birthday. She had no idea she was getting it and was so looking forward to today to have her lesson. Keira loved every minute of it and she said Tony was a brilliant instructor!! She's STILL talking about her lesson and she had it 7 hours ago lol I couldn't believe how confident she was at driving and how good she was manoeuvring the car. I liked the idea of the certificate at the end and the comments form. She has birthday money left and wants to book a another lesson!! The only downside is when she got in my car after her lesson she told me I wasn't steering the wheel properly!

Sharon Duffin


My 10yr old has been raving about his first lesson with Wundawheels. These are his words; "Colin was great. He communicated very well with me. He was easy to talk to and very patient and gave me lots of driving tips. I learnt to drive forwards and to reverse and hill starts too. I thoroughly enjoyed the experience and would do it again."

May Collins


My 12 year old, car daft son has just had his first hour lesson with Wunda Wheels. He loved it, can't wait to go back. His instructor Colin was great with him, explained everything thoroughly. Certainly would highly recommended, we'll be back soon.

Robyn Robertson


Rhys 11yrs old had his first lesson today, he loved every minute of it…we will be back very soon.

Jamie Cowan


My 16 year old daughter had her first lesson today. Her instructor Geraldine was amazing. My daughter was incredibly nervous and somehow Geraldine got her motivated and trying reversing, turns in the road etc. and now my girl is asking when the next one is. I thoroughly recommend.

Theresa Kelly


My daughter aged 10 had her first off road lesson and absolutely loved it. She's talked about nothing else since!
Her instructor was really patient and explained all the controls and she ended the lesson really confident and properly driving around the track, even giving me a wave when she drove past.
This is a professional company and very easy to book with. Would absolutely recommend it.

Gail Sommerville


Great service and friendly staff, my son got an experience for his 10th birthday and hasn't stopped talking about it. His instructor Judy was amazing with him and with good feed back he cannt wait to come back.

Rebecca Park


I really enjoyed my lessons with Colin, he is very patient and kind

Lewis Wilson


Wow! What an experience! I booked an hour lesson for my Son. Judy dealt with the booking very efficiently, gave excellent information about what the lesson involved. Colin was the instructor, who was very friendly and ensured my Son's 1st driving experience was enjoyable. He received a lovely certificate at the end & I will definitely book again.

Jennifer McGuigan


My car daft 11yr old has just had one of the best experiences learning to drive. Tony made him feel at ease and was very patient.A full hr going over the basics reversing, signals etc and a feedback form at the end to let him know how he got on. This was a birthday gift so he was presented with a birthday certificate at the end. If he was older I would definitely recommend doing this as an extra for gaining confidence in driving. Thank you so much

Sharon Burns McCarte


Underage driving is great for teenagers. My Granddaughter really enjoys her lessons

Derek White

Meet The Team
Here's our fabulous team of instructors, with over 100 years of combined driving tuition behind them. They really are the best!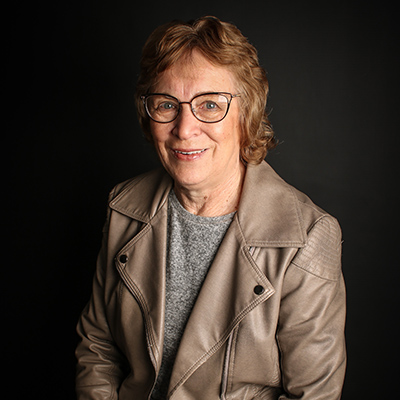 Judy Hale
Although I am a driving Instructor, I also manage Wunda Wheels for onroad drivers and also the underage drivers at Hamilton race course. My time is split between managing Wunda Wheels and teaching people to drive.
Ive been a driving instructor for many years with an excellent pass rate and I deal mainly with people who are nervous or have some form of learning issue.
Everything about learning to drive is based on understanding what is required, taking the time to explain and repeat until the driver understands what it is they need to do and then feels comfortable completing each task.
I work mainly in the Larkhall and surrounding areas.
---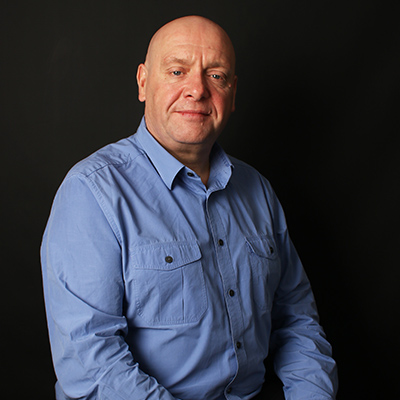 Robert Hutchens
I have a wealth of experience teaching people of all abilities. I am known for my patience, calm and understanding manner together with a good sense of humour.
These skills together with my passion for cars led me to the perfect career as a Driving Instructor and I am privileged to be part of the Wunda Wheels Driving School.
I cover most areas within Lanarkshire with both manual and automatic car.
---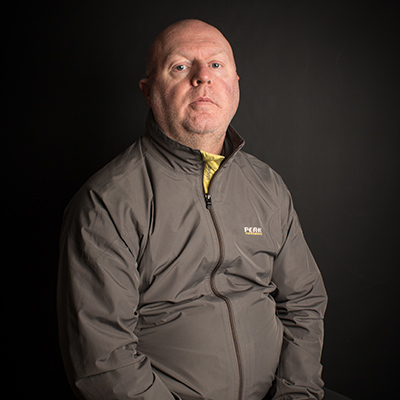 Colin Pettigrew
I am a Grade A instructor with 20 years+ experience.
I am passionate about using my knowledge and experience to teach people how to pass their driving test and develop their abilities, knowledge and mental attitude to become safe and responsible drivers on todays busy roads. I am particularly keen to teach new drivers as I believe good practise and habits start the very first time they sit behind the wheel. I also believe its never too late to develop new or existing skills and am equally happy to give tuition to experienced drivers who wish to improve their skills.
In the car I try to create a relaxed and informative environment in which to learn. I believe learning to drive should be enjoyable and I adopt a pace and approach style that my students are comfortable with. At an early stage I encourage my students to make their own assessments and decisions on how to deal safely with road hazards , leading to a faster rate of development and skills acquisition.
I look forward to meeting you and helping you achieve your goal of passing your driving test and many years of safe and enjoyable driving ahead.
The areas I cover are:
EK Hamilton area, Rutherglen, Newton Mearns, Bellshill, Strathaven and Stonehouse
---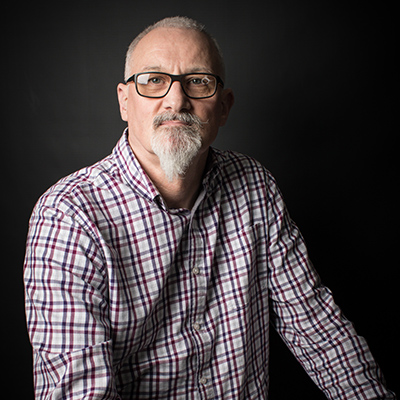 Callum Ds Miller
I've been an ADI for over 18yrs, in this time I've always updated my skills, firstly as IAM advance driving test, then RoSpa Advanced, I'm now an Advanced tutor for RoSpa so I teach others to tutor. I also did one of the best but hardest courses ever which was BTec level 4 in Driving Education and Coaching, which I was surprised to learn gave me university point towards teaching.
As someone who left school early I'm a wee bit proud of myself in that one as I use it every single lesson.
I enjoy my work as I like to see people succeed, no matter their skill set or background, and I have been recognised for my pass plus ( post test driving) So all in all I like my job, like working with this group of instructors who I've known for over 10 yrs and enjoy the fact that we feed off each other making us the best instructors we can be.
The areas I cover are:
EK Hamilton area, Rutherglen, Newton Mearns, Bellshill, Strathaven, Stonehouse
---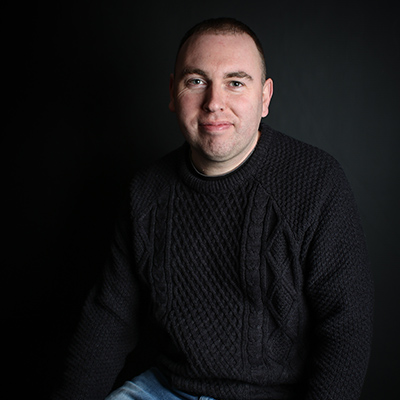 Fraser Port
Hi my name is Fraser and I have been a driving instructor since 2006.
I'm calm and patient and can adapt my teaching style to suit your individual needs and preferred learning style.
I strive to teach safe driving for life, setting you up for not just passing your driving test but beyond.
I can also offer tuition on motorways, DVSA pass plus and refresher lessons.
I own a manual and automatic car allowing you to choose which car you would prefer to learn in.
The areas I cover are Lanark, Lesmahagow, Carluke, Wishaw, Motherwell, Airdrie, Coatbridge, Hamilton and East Kilbride.
---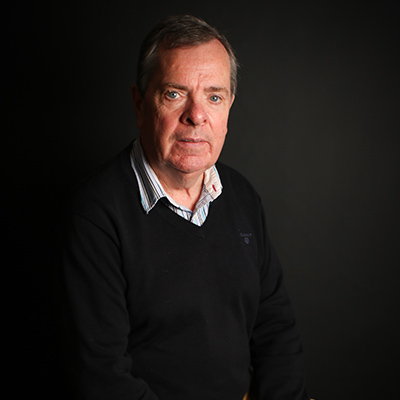 Billy Mitchell
I have been a driving instructor for over 10 years and enjoy being a member of an amazing team of people who specialise in ensuring people of all abilities learn to drive safely.
I enjoy teaching new drivers ensuring they understand safe driving is an essential part of gaining their licence.
It is very important to me that each person who comes to me is taught in a way that suits them best, be they a young person or a more mature person.
The areas I cover at Hamilton, Motherwell, Bothwell, Uddingston and surrounding districts.
---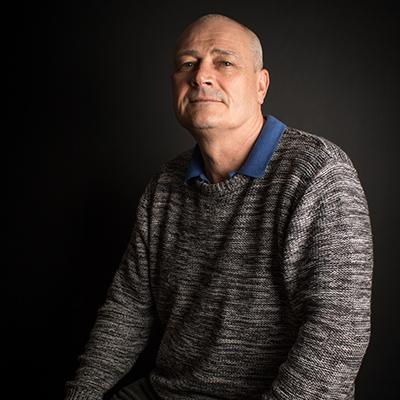 Tony Togher
I have been a qualified Grade 'A' Driving Instructor for 15yrs. Over that time time I have helped over 200 people gain a driving licence, achieving a 1st time pass rate of over 60%.
I cover mainly Airdrie, Hamilton and Bailieston Driving Test Centres.
I always tailor lessons to an individuals needs, so if you are just starting or feel you are struggling, I would welcome the opportunity to help you secure your licence.
Give me a call or txt on 07791 477 273 and lets discuss a way forward.
---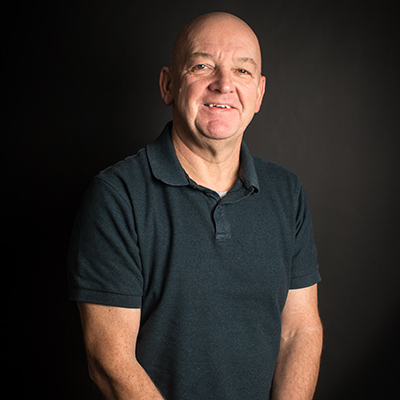 Robert Bell
I have just recently started working with Wunda Wheels. Our Driving School has a great ethos of ensuring people learn at their own pace and in a way that they understand what is required. I feel this is very important, especially for young people just starting out on their driving career.
I am delighted to be working with such a great team of people and I look forward to meeting new candidates wanting to gain their driving licence.
I cover Larkhall and all surrounding areas, both with a manual and automatic car.
Thanks to Colin from Wunda Wheels I have had the best driving experience, learning so much from him, great instructor.Would recommend if anyone is looking for a driving school.

Ammie Hill


Thanks to Boab for all his help throughout doing my lessons and helping me pass the test. Would recommend highly.

Ryan Kane


Colin helped me pass first time and was very supportive and explained everything thoroughly while driving.I would recommend Wunda Wheels to any looking to learn to drive.

Lucy Wroe


Can't recommend them enough especially Callum. The patience of a Saint. A real understanding of people and how to keep them calm and wanting to learn.

Sharon Darkin


Passed 1st time with Judy, couldn't recommend her enough.

Brian Murray Mackie


You are not probably the best driving school in Lanarkshire you ARE the best driving school in Lanarkshire.

Aileen McCaskill


Thank you so much to Colin from Wundawheels for helping me pass my test. Colins coaching throughout the lessons made me feel a lot confident and relaxed as a driver. Also getting to see the feedback at the end of each lesson really helped.

I would highly recommend Colin if you are looking for a driving instructor, I loved and enjoyed every lesson.

Lauren McGregor


Many thanks to the lovely (and very, very laidback) Judy for getting both my girls safely and confidently through their driving tests.

Learning to drive with Wundawheels taught them to drive in "the real world" not just to pass their test. 5 stars all the way.

Gillian B


Would just like to say a huge thanks to Judy Hale and Billy Mitchell for their amazing support which helped me pass my driving test today at Hamilton Test Centre with only one minor fault. They are both amazing instructors who helped calm my nerves and were very patient. I couldn't have passed my test without them and I highly recommend them both! Thanks again

Kaitlin Murphy


Would like to say a massive thankyou to Colin for being such a good instructor and explaining everything perfectly. I passed my driving test first time on Friday and I couldn't have done it without his help! I couldn't recommend him enough!!

Siobhan Haggarty


Cannot recommend Colin highly enough. Im delighted to be sitting my test shortly and the experience overall has been both professional and fun. A patient and understanding instructor allowing room for confidence building at your own pace. Breaks down the process with great feedback and explanations to give you a better understanding of things. He's committed to making you a well rounded driver. Great service.

Ciaran McHugh


I did my driving lessons with Judy just as Wunda Wheels was starting up and I can't rate her any more highly! She is so kind and really cares about you learning to drive safely instead of learning routes! 10/10

Dawn McIntyre


Wundawheels has to be the best about and Billy Mitchell is a fantastic instructor. I managed to pass first time and it was all down to Billy.

Steph Scott


Fraser Port is simply one of the best driving instructors in the country. He's been great to learn from and gave numerous good suggestions which led me to pass my test in Hamilton with 0 faults!! Can't recommend him enough -- Thank you again!

Alvin Luchmun